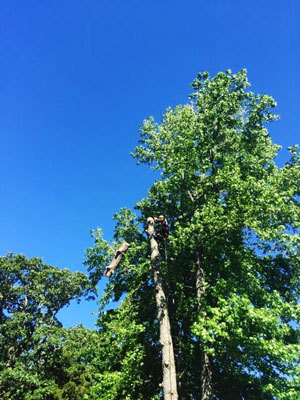 A tree that's overgrown is a problem for itself and anything around it. It takes the talented dedication of an experienced tree trimming service in Oxford, MS to ensure your trees are well-maintained and trimmed appropriately, to avoid issues stemming from overgrowth.
Problems with Overgrowth?
Untamed trees will keep growing and growing, eventually putting themselves through unnecessary duress. Some of the problems overgrown trees can present include:
Branches that crack and break under the weight of untamed limbs
Overcrowding of branches that causes nutrient deficiencies and dead limbs
Sun blockage, creating problems for lower-level branches
Instability that can come from a higher center of gravity and more mass
All of these issues lead to dangerous situations, such as a tree that's prone to falling limbs or one that sways violently during a storm. A tree pruning service in Oxford, MS can thin out the branches to ensure the tree remains healthy and stable.

Signs of Overgrowth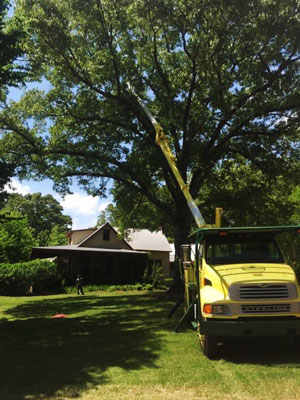 Not sure if your tree needs to be pruned and trimmed? Keep your eyes out for a few telltale signs, including:
Leaning or lilting to one side, caused by excess weight
Excess of dead limbs or dead leaves in the growth season
Extreme density in the middle and upper branches
Unwanted growth overhanging homes or utility lines
A tree cutting service in Oxford, MS can quickly identify and remedy these problems by properly trimming and pruning the tree. It's good for you and healthy for the tree, making it a win-win situation!
Give Your Tree a Trim
Tree trimming isn't for amateurs! Before you get up on a ladder and put yourself and your tree at risk, contact the professionals at Dewees Tree Service, LLC for reliable service that's expedient and thorough. Give us a call at 662-380-0151 for a free quote on tree trimming and pruning services.