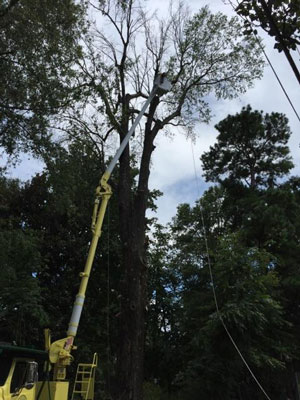 There are many reasons as to why a tree might need to be removed from your property. Whatever the danger it poses or the reason behind removal, Dewees Tree Service, LLC is prepared to remove it safely and thoroughly, in a timely manner.
Why Remove a Tree?
Trees can become dangerous or unsavory for a wide number of reasons, which makes tree removal in Oxford, MS a smart solution. Some of the most frequent examples of trees that require removal include:
Trees that are growing or leaning into homes or buildings
Trees growing into utility lines
Dead trees that are in danger of being blown over
Trees that are infected with disease that may infect nearby trees
Trees with roots that have begun to impede nearby vegetation or fixtures
The list goes on and on. If you recognize a tree that's bringing harm to itself or other situations around it, it's important to contact a tree removal service in Oxford, MS. At Dewees Tree Service, LLC, we can assess the situation and remove the tree appropriately.

Thorough Tree Removal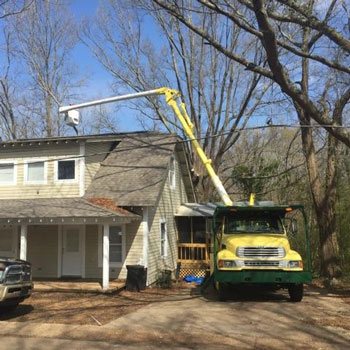 When you call Dewees Tree Service, LLC for tree removal, you're going to get full and complete service. We don't leave any trace of your unwanted tree behind—not even the stump. Moreover, we work quickly to clear trees thoroughly, so you don't have to wait days and days for them to be processed and taken away.
If you've got a tree that's a danger to itself and others, waste no time in having it removed. Our team is ready to come out, assess the health of the tree and see that it's removed entirely. We even provide free, upfront estimates on all tree removal services. Contact us today at 662-380-0151. Remember, we also process trees that have been felled due to high wind or storms!