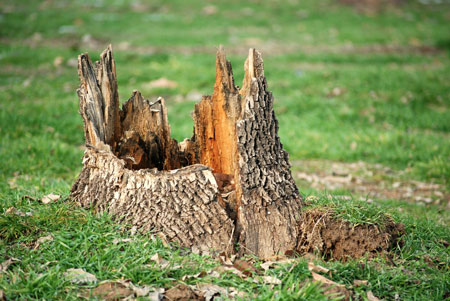 Stumps are an unsightly reminder of a fallen tree and can pose a major inconvenience to your property. To have a stump erased from the face of your landscape, make sure you're calling Dewees Tree Service, LLC. Not only do we remove your stumps thoroughly and completely, we do it in a way that leaves your land pristine.
Stump Grinding
We specialize in stump grinding. Many people prefer a stump grinder in Oxford, MS to traditional stump removal because it doesn't leave behind any unsightly divots in the ground or gaping craters from where the stump was unearthed. Instead, stump grinding involves grinding the remaining stump down below the level of the ground surrounding it. This effectively kills the stump and leaves it to decompose naturally over time. The small crater is filled in for an instant solution.

Stump Removal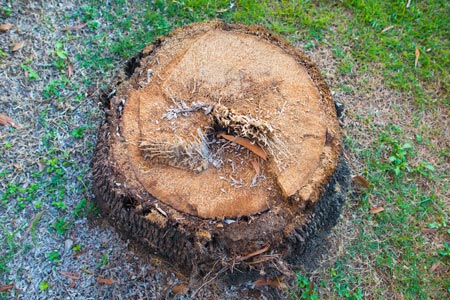 In cases where an entire stump needs to be completely removed and entirely remediated—such as for construction development—tree stump removal in Oxford, MS is necessary. Our team can completely remove old stumps to ready your landscape for any upcoming developments. We work quickly and leave no trace of the stump behind to give you a blank slate to work with.
Say Goodbye to Your Stumps
Tired of looking at an unsightly stump on your property? Had a tree recently removed and want to finish the job before the stump begins to rot?
Dewees Tree Service, LLC is ready to answer the call. Whether you're looking for a traditional removal or you're interested in speaking with a qualified tree stump grinder in Oxford, MS, we're ready to consult with you. Contact us today at 662-380-0151 to learn more about how we can assist you in removing your stump and to get a free, no-hassle quote from us.